​10 cake toppers under $30
10 cake toppers under $30
Personalizing your Wedding means that every detail of your Wedding counts! Even the cake topper! But personalizing your cake topper does not mean that it has to be expensive! Look below for 10 of my fav wedding cake toppers! All below $30!
Fun fact about Wedding Cake Toppers-
Did you know Cake toppers were not popular until the 1950s! Crazy! 68 years strong!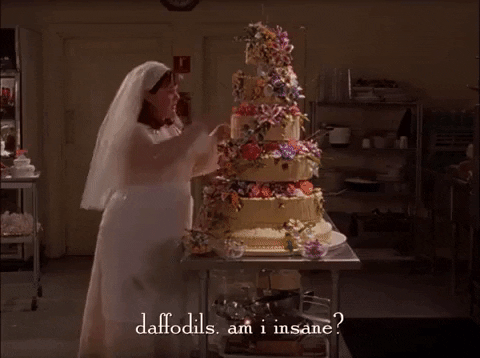 https://www.etsy.com/listing/492432546/wedding-cake-topper-with-personalized?ga_order=most_relevant&ga_search_type=all&ga_view_type=gallery&ga_search_query=&ref=sr_gallery-1-6&ep_click=1&more_colors=1
https://www.etsy.com/listing/550176322/i-love-you-and-i-like-you-cake-topper-v2?ga_order=most_relevant&ga_search_type=all&ga_view_type=gallery&ga_search_query=&ref=sr_gallery-1-2&more_colors=1
https://www.etsy.com/listing/292549655/custom-mr-and-mrs-cake-topper-wedding?ga_order=most_relevant&ga_search_type=all&ga_view_type=gallery&ga_search_query=&ref=sr_gallery-1-13&ep_click=1&more_colors=1
https://www.etsy.com/listing/522925855/mutual-weirdness-forever-wedding-cake?ga_order=most_relevant&ga_search_type=all&ga_view_type=gallery&ga_search_query=&ref=sc_gallery-1-7&plkey=345f2dc697fd5e9ece8f88c92321d56865b6da2d:522925855&more_colors=1
https://www.etsy.com/listing/454987898/mr-and-mrs-cake-topper-custom-wedding?ga_order=most_relevant&ga_search_type=all&ga_view_type=gallery&ga_search_query=&ref=sr_gallery-1-47&ep_click=1
https://www.etsy.com/listing/209775210/acrylic-clear-monogram-cake-topper-other?ga_order=most_relevant&ga_search_type=all&ga_view_type=gallery&ga_search_query=&ref=sr_gallery-2-3
https://www.etsy.com/listing/513703363/first-names-wood-cake-topper-wedding?ga_order=most_relevant&ga_search_type=all&ga_view_type=gallery&ga_search_query=&ref=sr_gallery-2-4
https://www.etsy.com/listing/475653323/amor-wedding-cake-topper-cake-topper?ga_order=most_relevant&ga_search_type=all&ga_view_type=gallery&ga_search_query=&ref=sr_gallery-2-24&more_colors=1
https://www.etsy.com/listing/548173857/cake-topper-personalized-monogram?ga_order=most_relevant&ga_search_type=all&ga_view_type=gallery&ga_search_query=&ref=sr_gallery-2-28